Tulare County OES serves as the administrator for the State Homeland Security Grant Program (SHSGP) for the Tulare Operational Area. This is a Federal grant, passed through the State of California and the Tulare Operational Area, to public safety agencies within the County. The purpose of the grant is to build capabilities to protect against, prevent, respond to, and recover from terrorist acts and other types of emergencies or disasters.
Grant Application & Selection Process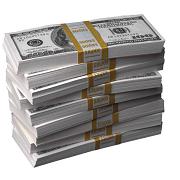 Each year, typically beginning in June, public safety agencies within the Operational Area may submit projects for consideration for SHSGP funding. Project funds are available under the following four categories: Equipment, Planning, Training, or Exercise. Requests must be for authorized equipment or activities, meet State Goals & Objectives, and match one or more Investment Justifications to be eligible. Visit the Active Homeland Security Grants and Project Proposal pages to view application-related materials.
The following month, each agency presents its submitted project(s) before the members of the Approval Authority - a body mandated by grant guidance comprised of the following five voting members:
County Sheriff, or his/her designee
County Fire Chief, or his/her designee
Public Health Officer, or his/her designee responsible for Emergency Medical Services
Police Chief (selected by the City Police Chiefs)
Municipal Fire Chief (selected by the City Fire Chiefs)
The Approval Authority determines how grant funds will be allocated to the submitted projects. As the total amount requested is often several times the amount available, many projects cannot be funded, or may receive only partial funding. While there are no mandated criteria for how projects are selected, the Tulare Operational Area Approval Authority traditionally prioritizes projects which bring substantial benefit to the entire Operational Area, and emphasizes projects which address operational necessities, improve compliance with new / developing State & Federal standards, build new regional capabilities, measurably improve existing capabilities, or create sustainable solutions. Grant funds cannot be used to supplant (replace) local funds for existing activities. Awards are typically made beginning in October, (approximately 5 months after the conclusion of the application process). No expenditures can be made prior to the receipt of an official award package.
Information for Grant Applicants & Recipients
Grant applicants should view the Frequently Asked Questions (FAQs) page for important information regarding their potential award.
If you have received an award, you may download forms and other reference information from the SHSGP Grant Management Resources page.
Contact Information
OES Grant Administrator
5957 S. Mooney Blvd.
Visalia, California 93277
Phone: (559) 624-7495
(Monday - Thursday: 7:30 AM - 5:00 PM, Closed on holidays)